I wanted to bring up this topic a year ago but I held back hoping that the developers will have fixed it by now. Sadly, it appears that most new patch releases keep amplifying the matter in hand by adding more and more .png files to the game. Yes, png file format is not GPU friendly.
.PNG VS .DDS in Age of Empires 2 Definitive Edition
The png format takes longer to load into the video memory and most importantly occupies unnecessarily larger space on video memory based on width and height of the respected png file. Consider this asset for example
"AoE2DE\resources\_common\particles\textures\atlases\impact_dust.png"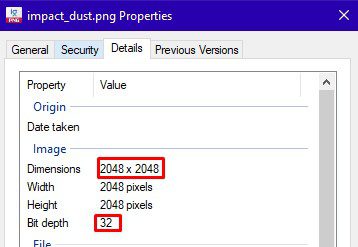 It is a 2048x2048x32 bit png file occupying 7MB on raw disk. However once it's loaded into the video memory It will occupy at least 20 MB.  The .dds format of the same image on the other hand will always occupy 4 MB in the video memory regardless if the DDS file is 8 MB or 20 MB or higher because the DDS textures can be directly and quickly read (no extra processing/conversion needed) by the GPU so the file size of a .DDS does not matter.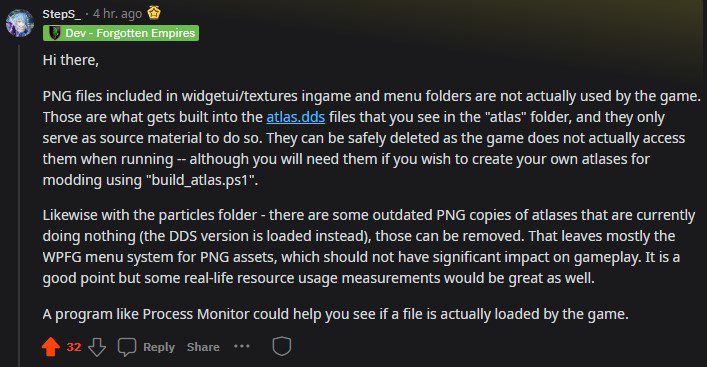 It has been pointed out by

a developer "StepS_"

from the Forgotten Empires team that AoE2 DE does not use png assets anymore and those are just leftovers (can be deleted). However the UI menu could be optimized better.
Currently the game deploys over 7600 .PNG files (most of them are used by the menu UI)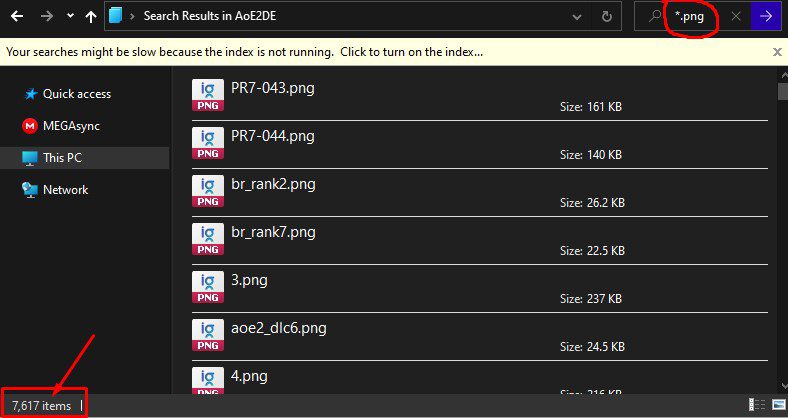 We observe that patch releases keep adding more png files into the game.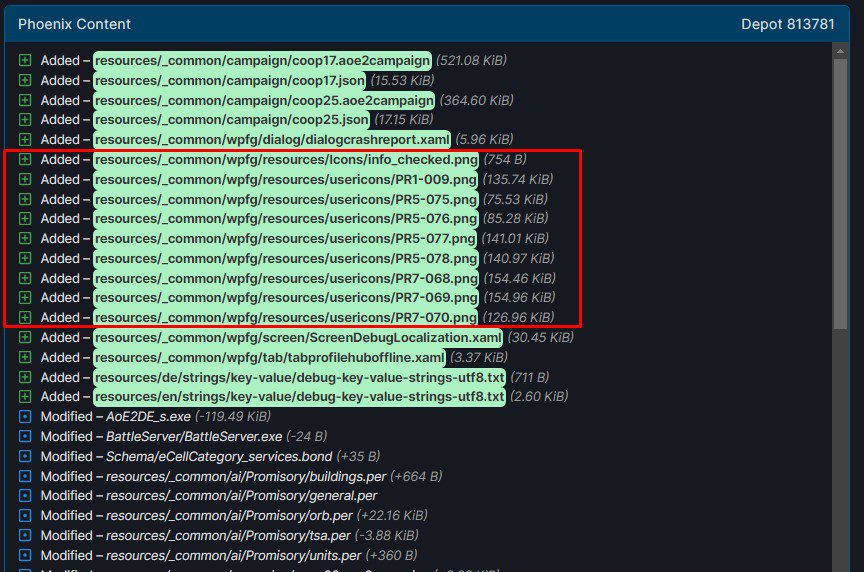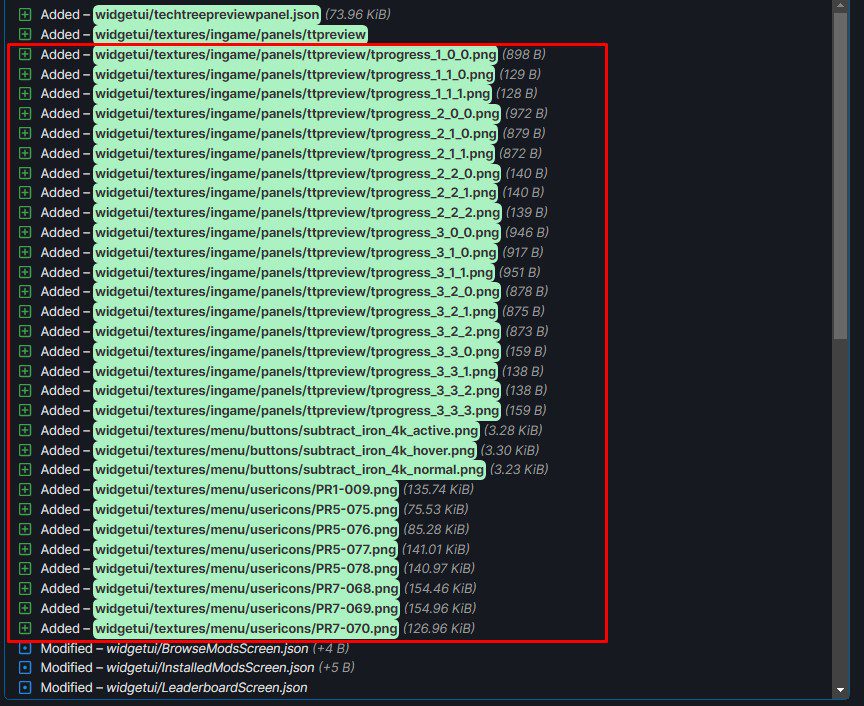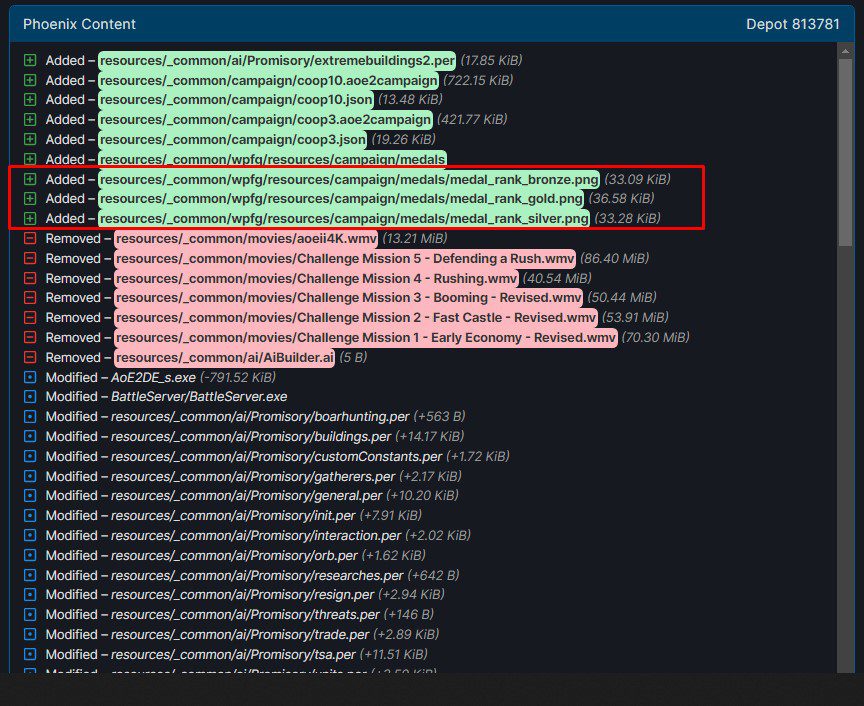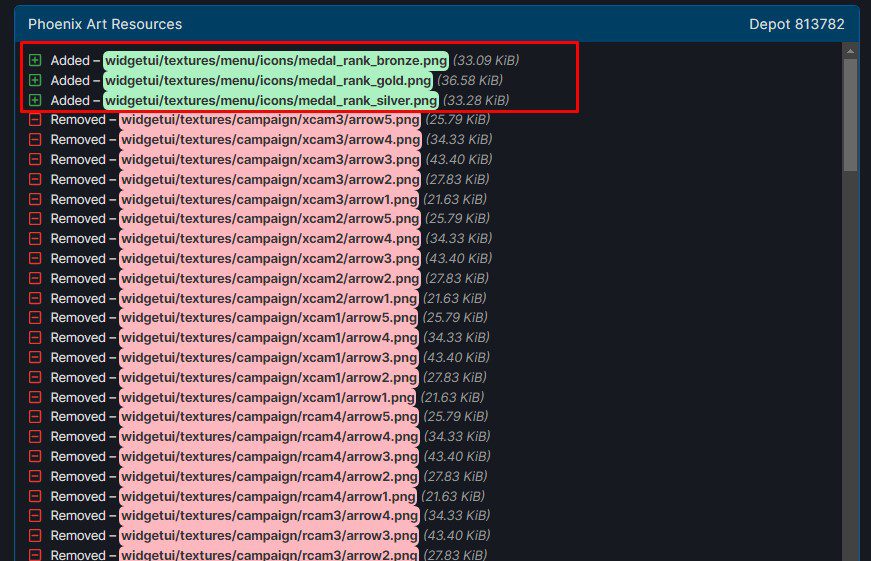 What's the solution?
.PNG files should be all converted to a GPU friendly format such .DDS which is currently supported by AOE2 DE.
Why PNG lower game performance?
.PNG files are optimized for raw disk storage. DDS files textures are natively optimized and supported by GPUs and load way faster than PNG format or other lossless formats.
Will .DDS files improve FPS and decrease memory usage?
Yes, significantly.
What's the downside of .DDS format?
They take higher disk space compared to lossless png formats as a result the game size increases.
Conclusion
Indeed switching to DDS is no easy task for the developers, It will take days or months to get it done but the outcome is guaranteed to bring about better FPS and less memory consumption. I should also point out that the current game menu and navigation could use a native support rather than a highly customizable .xaml UI panels. It is understood that the developers were very thoughtful and wanted to give us all the opportunity to fully customize the ingame UI but unfortunately that is done at the cost of performance.