Q&A
How to Return a Steam Game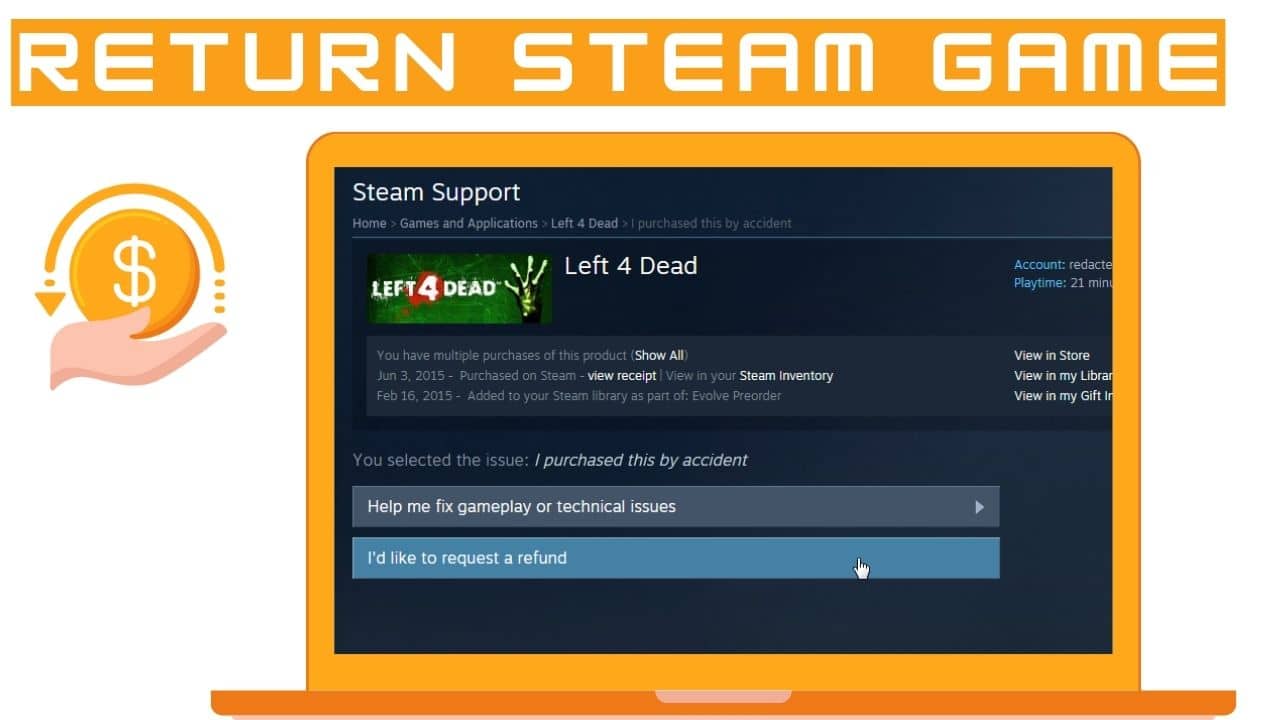 Steam has a generous refund policy that allows you to return games that you have purchased for a full refund, as long as you meet certain criteria. Here are the steps on how to return a Steam game:
Log in to your Steam account.

Click on the "Help"> "Steam Support" from the top menu.

Click on "Purchases".

Find the game that you want to return and click on it.

Click on the "I'd like to request a return" button.

Fill in the form to why you are requesting a return (example below of a purchase by accident).

Choose how you would like to receive the return.
Click "Submit Request" button.
Another way to request a return through your Browser
You can request a return by logging into steam website and accessing Steam Support page then continue from step 3 above (same procedure of the client).
Things to keep in mind when returning a Steam game
You can only request a refund for games that have been purchased within 14 days of the purchase date.
You can only request a refund for games that have been played for less than two hours.
If you have received a refund for a game in the past, you may be ineligible for a refund for the same game.
Steam may deny your refund request if you have violated the Steam Subscriber Agreement.
If your refund request is approved, you will receive the funds back to your Steam Wallet or to the original payment method within a few days.
Tips to increase your chances of getting a refund from Steam
Be polite and respectful in your refund request.
Explain why you are requesting a refund in a clear and concise way.
Provide any relevant information, such as screenshots or videos, that may help Steam understand your request.
I hope this article helps you to return a Steam game if you are not satisfied with it. Feel free to contact us in case you have further questions or issues.